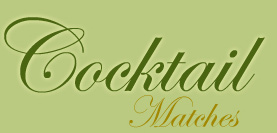 Company for Six!
' Looking to make new friends and network with people over a 5 star meal tthat most would be envious of ? U have clicked on the right page....if this has got you guessing and even more so, interested, read on for the most exciting time of your life.'
more..
Ultimate Relationships
Knocking on Delhi's door for the first time, Buzz McCarthy from Melbourne, Australia encourages us to examine our relationships, and teach us how to create and enjoy enduring loving relationships at a dynamic workshop guaranteed give each one of us a 'wake up' call regarding our relationships
more..